CAI
Impact was engaged to provide a company-wide branding retreat to more than 100 CAI staff, as well as support development of the CAI website design and marketing brochure. Impact conducted key informant interviews as well as brand and key persona exercises. Impact integrated photography, iconography, tailored messaging, and client testimonials into the brochure and website designs in order to create products that succinctly and clearly explain CAI's extensive portfolio of services, and unique value proposition. The goal was to help improve and elevate knowledge and awareness around the CAI global brand, arm staff with carefully curated brand messaging, and support business development goals.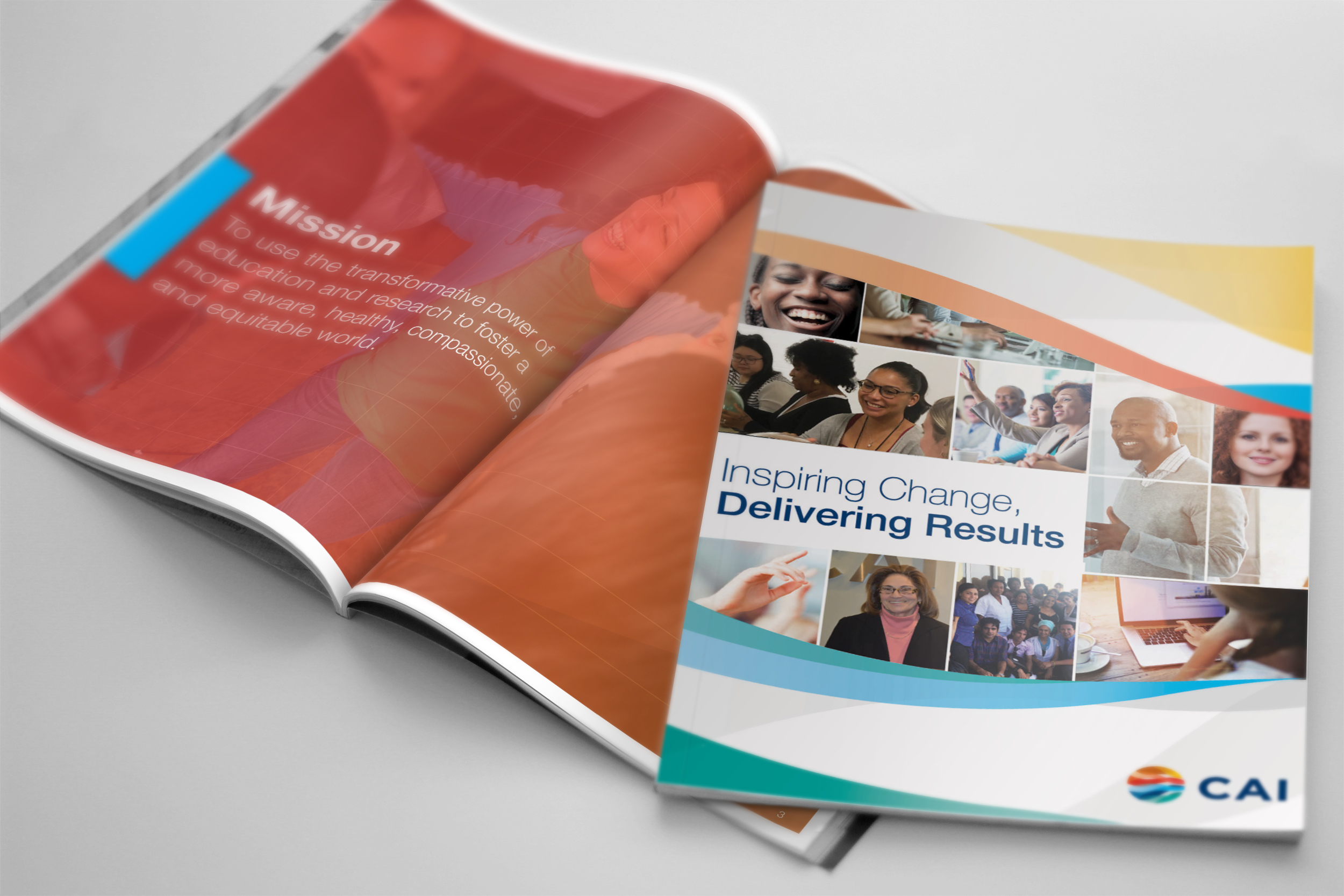 About CAI

CAI is a diverse, mission-driven nonprofit organization dedicated to improving the quality of health care and social services delivered to vulnerable populations worldwide. CAI tackles the toughest health and social issues that confront low-income communities and underserved populations. They work as trusted partners with government agencies, community-based organizations, health and social service providers, and key community leaders and stakeholders, to foster and inspire change that improves the health and wellbeing of vulnerable communities.
Their unique approach to capacity building is rooted in adult learning theory, which seeks to provide all people with the knowledge and skills they need to achieve growth and advancement. It is also guided by the principles of Action Research—research that applies practical, evidence-based strategies to promote positive change.