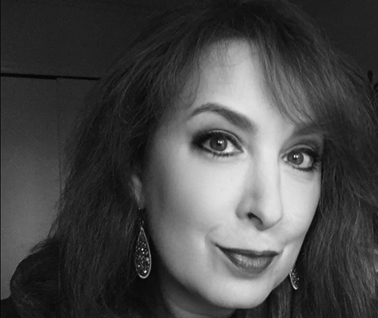 Shelley Caplan

Senior Director, Communications
Shelley Caplan, Senior Director of Communications at Impact Marketing, has three decades of experience as a strategic communications expert with a focus on public health initiatives of national scope and importance for NIH, CDC, and other HHS agencies. She has developed multifaceted educational and behavior change campaigns, partnerships, digital tools, materials, and events aimed at underserved populations on topics such as HIV/AIDS, substance abuse, tobacco and teens, the opioid epidemic, youth homelessness, child trafficking, diabetes, kidney disease, and more.
Shelley recently served as JBS International's communications lead on two CDC contracts aimed at increasing hepatitis A and B vaccinations among MSM, people experiencing homelessness, and people who inject drugs. She also managed satellite media tours for NIH's National Institute on Diabetes, Digestive, and Kidney Diseases and its weekly radio show "Healthy Moments," featuring institute Director Dr. Griffin Rodgers.
Earlier in her career, Shelley led award-winning marketing and outreach efforts for the National Institute on Drug Abuse (NIDA)'s Drugs + HIV - Learn the Link campaign about the relationship among teen drug abuse, risky sexual behavior, and HIV transmission. The campaign included a bilingual public service announcement that earned NIDA an Emmy nomination.  In the late 1990s when the U.S. government was suing Big Tobacco, Shelley worked closely with social marketing pioneer Bill Novelli, then CEO of the national Campaign for Tobacco-Free Kids. She managed the production of high profile national, state, and local print and radio ads and directed the organization's entertainment education initiative, working with celebrity spokespersons and getting an anti-smoking challenge placed on MTV's The Real World Road Rules Challenge.
Shelley holds a BS in journalism from the University of Maryland at College Park and is a Board member of the Maryland Public Health Association.
Branding is all about creating relationships. This means audiences need to know who you are, what you do, where to find you, how you're different, and why they should choose you.
It includes a system: mission statement, brand promise, identity (name, logo, tagline, typeface) visual system, values, presence, and personality. An effective brand should stand out in a crowded marketplace, build equity, and always deliver on its brand promise.
Impact supports every aspect of branding, from exploration, branding retreats, audits of brand assets, brand strategy and positioning, brand development, mood boarding, brand personas, branded collateral, training of brand ambassadors, and brand management. Impact also supports brand personality and brand experience exploration—two of the most frequently overlooked but critical aspects of branding that ensures who organizations say they are aligns with who and how audiences experience them to be.
LET'S BUILD SOMETHING GREAT TOGETHER.