The Southern Black Policy and Advocacy Network (SBPAN) hired Impact to reinvigorate the visual identity and messaging of their "End Black HIV NOW" campaign. Supported by new funding from the Health Resources and Services Administration (HRSA) and the Centers for Disease Control and Prevention (CDC)'s Ending the HIV Epidemic (EHE) initiative, SBPAN and Impact developed the visual identity for a "mini-campaign" that would report via new voices in the fight to end the HIV epidemic in Dallas County, TX. The campaign called "Organizing to End Black and Brown HIV NOW in Dallas County" brings together voices from local Black-owned small businesses, community-based organizations, healthcare organizations, and the Dallas County HIV Task Force. Impact created a logo, webpage, social media toolkit, and corresponding social media graphics to communicate urgency and action while creating a sense of community empowerment.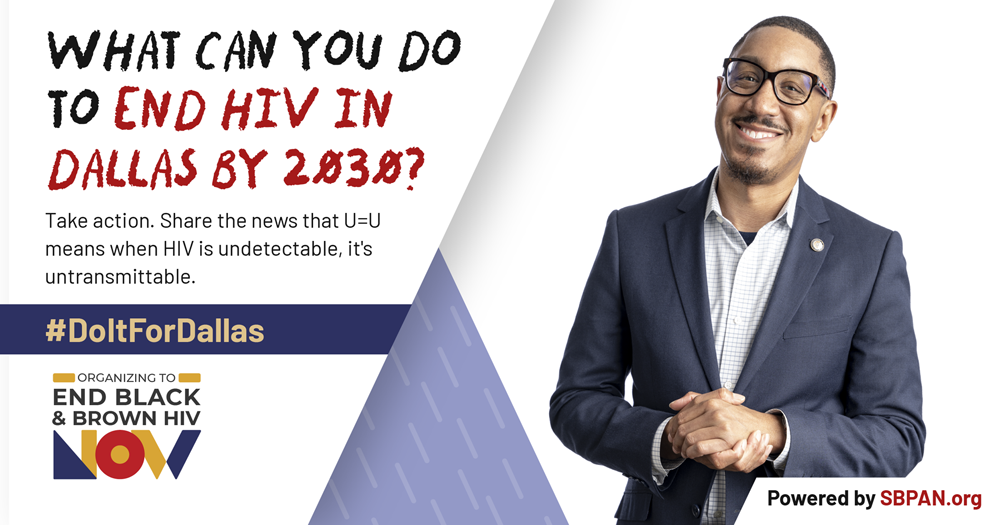 The Southern Black Policy & Advocacy Network (SBPAN)
The Southern Black Policy & Advocacy Network (SBPAN) increases the capacity of Black communities and leaders to make meaningful public health policy and advocacy impact in the U.S. South by leveraging data, using evidence-informed solutions, and a culturally competent lens to provide training, education, advocacy, and mobilization.