The Digital Legal Exchange is a unique, global, nonprofit organization created to teach, apply, and scale digital principles to the legal field. The organization enlisted Impact to develop its brand identity, stylescape, URL icon and icon for mini logo placements on digital assets, branded templates and marketing materials, brand strategy, website design and maintenance protocols, and branded social media banners and platforms.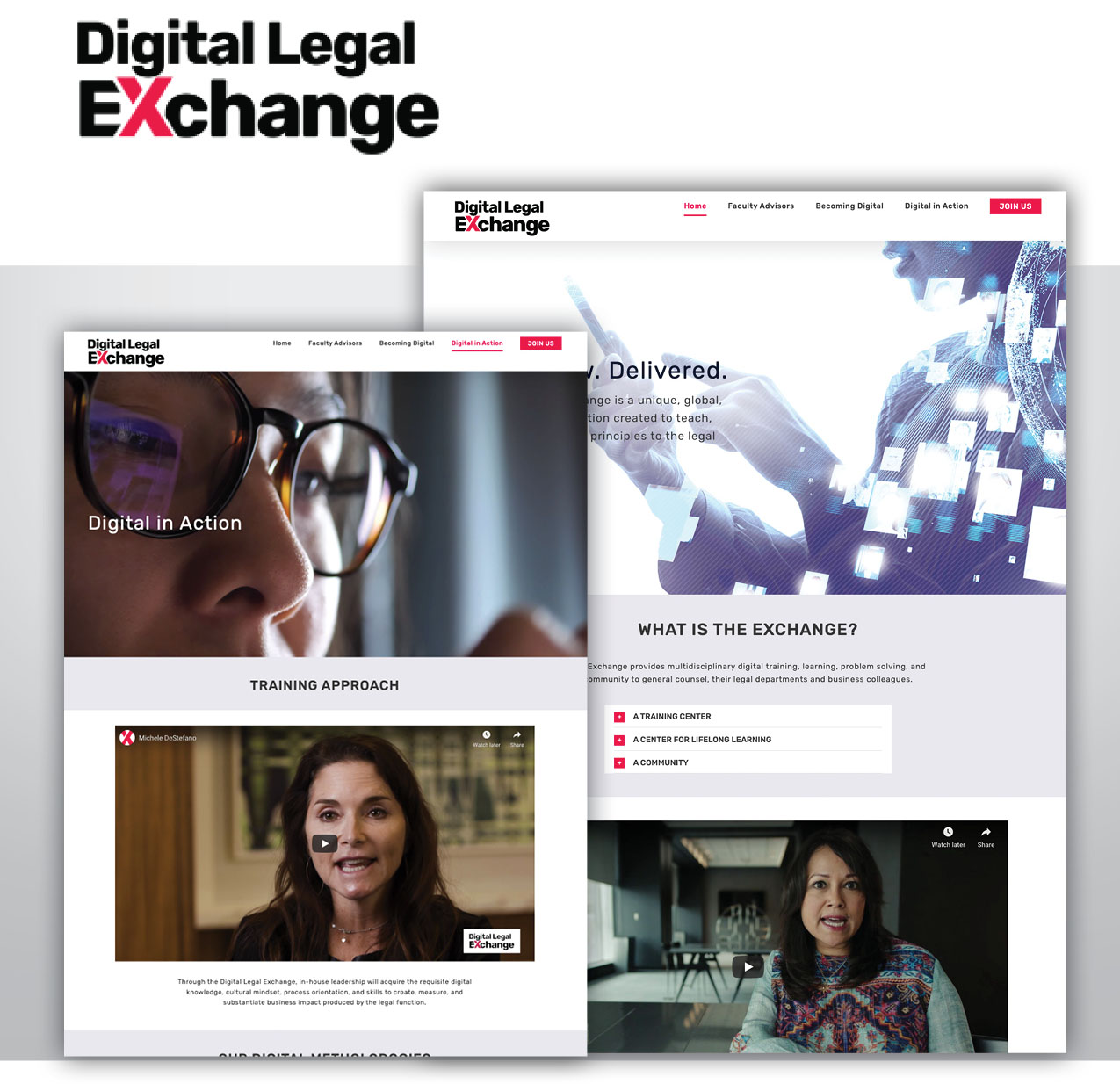 Digital Legal Exchange
Digital Legal Exchange is a global institute of leading thinkers and doers from academia, business, government, technology and law, committed to accelerating digital transformation. Its non-profit community shares practical and applied learnings to inspire general counsel and their teams to become digital leaders in their businesses to drive commercial value.