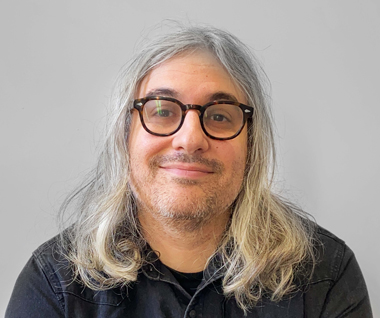 Anthony Mendolia

Graphic Designer
Anthony Mendolia is a graphic designer who brings more than a decade of experience in all facets of graphic arts. From brand identity and logo creation to data visualization and illustration, Anthony combines his passion for visual storytelling and photography to create captivating layouts for newsletters, brochures, and long-form materials.
He is equally talented in website development and is fluent in UX/UI and HTML/CSS. Past clients range from IT training and education to music and sports.
Adept at finding the appropriate mode of visual expression, from edgy and modern to sophisticated and clean, Anthony excels at turning disparate ideas into cohesive, polished deliverables that leave an impact.
Anthony has a B.S. in Graphic Design from Briarcliffe College.
Branding is all about creating relationships. This means audiences need to know who you are, what you do, where to find you, how you're different, and why they should choose you.
It includes a system: mission statement, brand promise, identity (name, logo, tagline, typeface) visual system, values, presence, and personality. An effective brand should stand out in a crowded marketplace, build equity, and always deliver on its brand promise.
Impact supports every aspect of branding, from exploration, branding retreats, audits of brand assets, brand strategy and positioning, brand development, mood boarding, brand personas, branded collateral, training of brand ambassadors, and brand management. Impact also supports brand personality and brand experience exploration—two of the most frequently overlooked but critical aspects of branding that ensures who organizations say they are aligns with who and how audiences experience them to be.
LET'S BUILD SOMETHING GREAT TOGETHER.