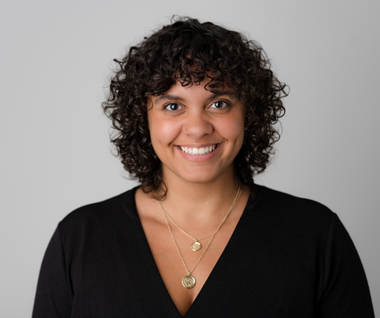 Bria Mirante

Account Manager
Bria Mirante is a public health professional with over six years of experience managing, developing, and implementing communications, digital marketing, and public health education activities to advance agency mission goals, increase awareness of their programs and priorities, and increase visibility across key stakeholder audiences. As Senior Health Communication and Digital Marketing Specialist at Impact Marketing + Communications, Mirante develops strategy and dissemination work for a range of health communication projects. Prior to joining Impact, Mirante served as a senior health communication specialist and manager at DLH Corporation, developing and leading communication efforts for CDC funded initiatives including the High Impact Prevention (HIP) Project, the National Center for HIV/AIDS, Viral Hepatitis, STDs, and Tuberculosis Preventions (NCHHSTP), and the National Prevention Information Network (NPIN). She has extensive experience developing and implementing communication strategies in federal and non-profit public health settings. She has managed communications and partner engagement activities designed to address stigma and increase engagement with public health tools, trainings, and resources. Mirante also supports a range of HRSA HIV/AIDS Bureau funded projects and serves as the account lead on the Black Women First project, focused on bundled interventions in HIV, trauma-informed care, and racial equity to drive improved health outcomes.
University of Maryland School of Public Health, College Park, MD
MPH, Concentration in Policy and Practice
University of Maryland School of Public Health, College Park, MD
BS, Family Science
Branding is all about creating relationships. This means audiences need to know who you are, what you do, where to find you, how you're different, and why they should choose you.
It includes a system: mission statement, brand promise, identity (name, logo, tagline, typeface) visual system, values, presence, and personality. An effective brand should stand out in a crowded marketplace, build equity, and always deliver on its brand promise.
Impact supports every aspect of branding, from exploration, branding retreats, audits of brand assets, brand strategy and positioning, brand development, mood boarding, brand personas, branded collateral, training of brand ambassadors, and brand management. Impact also supports brand personality and brand experience exploration—two of the most frequently overlooked but critical aspects of branding that ensures who organizations say they are aligns with who and how audiences experience them to be.
LET'S BUILD SOMETHING GREAT TOGETHER.