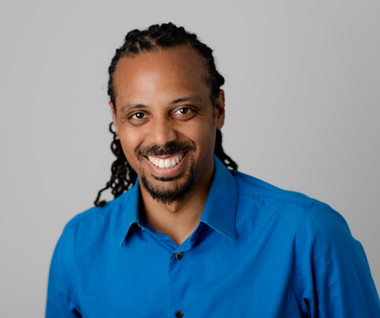 Darrell Walker

Art Director
Darrell Walker is a seasoned graphic and web designer with approximately 15 years of experience assembling award-winning marketing and branding packages for a wide range of clients. Darrell brings experience in marketing; advertising; website development; branding identity development; design strategy; videography and photography; data visualization and infographic designs; and digital, graphic; app design.
Darrell is dedicated to his craft and always aims to find innovative ways to solve design challenges. He brings strong typography skills, photo-manipulation, layout and design theory, color theory, computer-aided illustration, fine art illustration, production knowledge, blending of design and audio-visual, and social media theory and application. Darrell is particularly astute at developing innovative designs across platforms, bringing new media, UI/UX experience, and web experience to life, always ensuring the user experience is prioritized in the design process in order to capture—and retain—audience attention.
Darrell has a B.F.A. in Graphic Design and Photography from Morgan State University where he focused on the art of visual communication. His post-graduate education includes web design and architecture, Prezi interactive presentations, UX/UI, web development (e.g., HTML5, CSS3, JavaScript) and a Master's Certificate Program focused on Innovation Through Design Thinking from the University of London.
Branding is all about creating relationships. This means audiences need to know who you are, what you do, where to find you, how you're different, and why they should choose you.
It includes a system: mission statement, brand promise, identity (name, logo, tagline, typeface) visual system, values, presence, and personality. An effective brand should stand out in a crowded marketplace, build equity, and always deliver on its brand promise.
Impact supports every aspect of branding, from exploration, branding retreats, audits of brand assets, brand strategy and positioning, brand development, mood boarding, brand personas, branded collateral, training of brand ambassadors, and brand management. Impact also supports brand personality and brand experience exploration—two of the most frequently overlooked but critical aspects of branding that ensures who organizations say they are aligns with who and how audiences experience them to be.
LET'S BUILD SOMETHING GREAT TOGETHER.