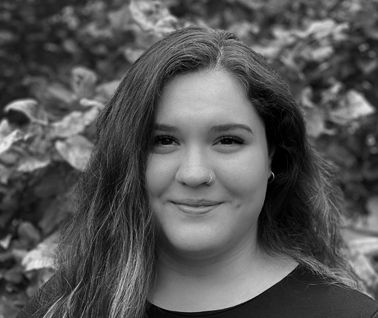 Elizabeth Avila-Neuheisel

Graphic Designer
Elizabeth Avila-Neuheisel is an accomplished graphic designer with extensive experience as a photographer and creative artist for a variety of clients across corporate, nonprofit, and federal and state sectors. Her diverse portfolio includes branding and identity, photography, digital and print media, and social media graphics. Elizabeth brings valuable personal and technical skills which elevate the team around her. Her problem-solving acumen paired with her strong work ethic make her an invaluable part of the Impact team.
Elizabeth received a B.F.A in Photography and Graphic design at the Milwaukee Institute of Art & Design and continued her studies at the Maryland Institute College of Arts where she received an M.F.A in Photographic and Electronic Media.
Branding is all about creating relationships. This means audiences need to know who you are, what you do, where to find you, how you're different, and why they should choose you.
It includes a system: mission statement, brand promise, identity (name, logo, tagline, typeface) visual system, values, presence, and personality. An effective brand should stand out in a crowded marketplace, build equity, and always deliver on its brand promise.
Impact supports every aspect of branding, from exploration, branding retreats, audits of brand assets, brand strategy and positioning, brand development, mood boarding, brand personas, branded collateral, training of brand ambassadors, and brand management. Impact also supports brand personality and brand experience exploration—two of the most frequently overlooked but critical aspects of branding that ensures who organizations say they are aligns with who and how audiences experience them to be.
LET'S BUILD SOMETHING GREAT TOGETHER.