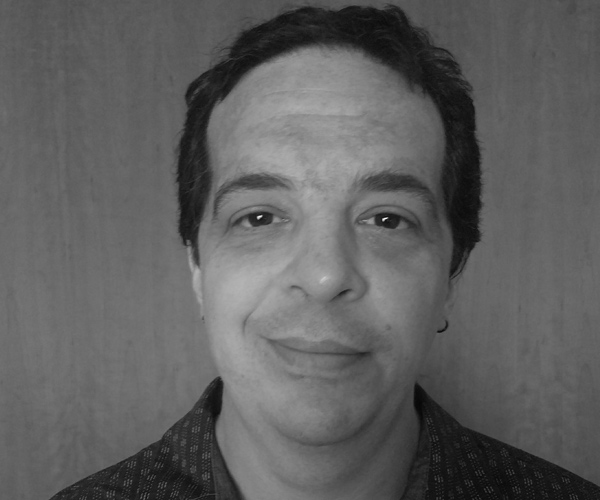 Michael Jon Hull

Producer and Video/Sound Editor
Michael Jon Hull is Impact's primary producer and video/sound editor, as well as an expert interviewer with more than 20 years of experience. Michael's work with Impact has ranged from creating video trailers, educational and TA/training videos, video formatting and compression, and documentary-style multimedia films, to audio sound editing, audio interviews, and audio and music mixing. Michael's video editing work has been featured in CBS nightly news broadcasts in the United States, Europe, and Japan, as well as Network News Service, Yahoo, Telemundo, and the U.S. Department for Health and Human Services (HHS). He served as lead video producer at Fusion Media Group where he produced, shot, and edited more than 150 videos for multimedia platform release and worked with producers nationwide to contribute to live and pre-recorded content for television.
Michael is adept at Avid Media Composer, Final Cut Pro/X, Adobe Premiere, Soundtrack Pro, multiple FTP clients, Compressor, Red 4K Encoder, Sony XDCAM Transfer, JES Deinterlacer, and Square Space Internet design, and more.
Michael has his B.G.S. from Wichita State University.
Branding is all about creating relationships. This means audiences need to know who you are, what you do, where to find you, how you're different, and why they should choose you.
It includes a system: mission statement, brand promise, identity (name, logo, tagline, typeface) visual system, values, presence, and personality. An effective brand should stand out in a crowded marketplace, build equity, and always deliver on its brand promise.
Impact supports every aspect of branding, from exploration, branding retreats, audits of brand assets, brand strategy and positioning, brand development, mood boarding, brand personas, branded collateral, training of brand ambassadors, and brand management. Impact also supports brand personality and brand experience exploration—two of the most frequently overlooked but critical aspects of branding that ensures who organizations say they are aligns with who and how audiences experience them to be.
LET'S BUILD SOMETHING GREAT TOGETHER.