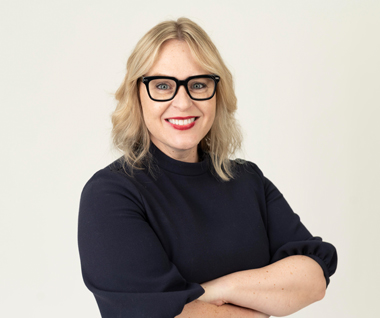 Michelle Cragle

Senior Communications Specialist
Michelle Cragle is a brand ambassador and cause marketer with more than 20 years of multi-channel integrated marketing experience. A collaborative team leader and thought partner, Michelle takes an audience-centric communications approach backed by data to develop and execute successful behavior change campaigns with measurable outcomes. As Senior Communications Specialist at Impact Marketing + Communications, Michelle develops and leads strategy and outreach initiatives for a variety of health communications projects. Prior to joining Impact, Michelle worked at IQ Solutions and led a multi-disciplinary team that created the award-winning FDA's Center for Tobacco Products Virtual Exhibit Booth. While at Destination Sales and Marketing Group, she was part of the team that created an expanded equity program for Capital Bikeshare. As a subject matter expert and community liaison, Michelle developed all communications and materials with cultural competency. She also led and defined the creative and media strategy for WalkArlington and BikeArlington's first-ever paid social behavior change campaign—#WhyNotWalkThere or #WhyNotBikeThere.
Her breadth of experience also includes supporting the Texas Department of Family and Protective Services' Texas Youth Hotline by implementing a digital campaign while at Open Channels Group (OCG+). The campaign focused on conversions rather than clicks and achieved record-breaking intercepts for the statewide intervention resource. A strong writer with the ability to translate complicated subjects into plain language, Michelle is passionate about public health and improving lives.
Michelle earned her BA in Advertising/Public Relations from the Pennsylvania State University, College of Communications, University Park, PA.
Branding is all about creating relationships. This means audiences need to know who you are, what you do, where to find you, how you're different, and why they should choose you.
It includes a system: mission statement, brand promise, identity (name, logo, tagline, typeface) visual system, values, presence, and personality. An effective brand should stand out in a crowded marketplace, build equity, and always deliver on its brand promise.
Impact supports every aspect of branding, from exploration, branding retreats, audits of brand assets, brand strategy and positioning, brand development, mood boarding, brand personas, branded collateral, training of brand ambassadors, and brand management. Impact also supports brand personality and brand experience exploration—two of the most frequently overlooked but critical aspects of branding that ensures who organizations say they are aligns with who and how audiences experience them to be.
LET'S BUILD SOMETHING GREAT TOGETHER.