ASCE Foundation
As part of our multi-pronged marketing and giving campaign work, Impact wrote and designed an annual report for the American Society of Civil Engineers (ASCE) Foundation. The report showcases the Foundation's programs and how they help advance the field and next generation of civil engineering. The report included photo overlays to create a futuristic effect that gave a nod to both the individuals within the field and the infrastructure and systems they build. Color-coding was used to create a visual system to easily identify sections and themes. Impact developed corresponding web and social media banners to support promotional efforts and intrigue.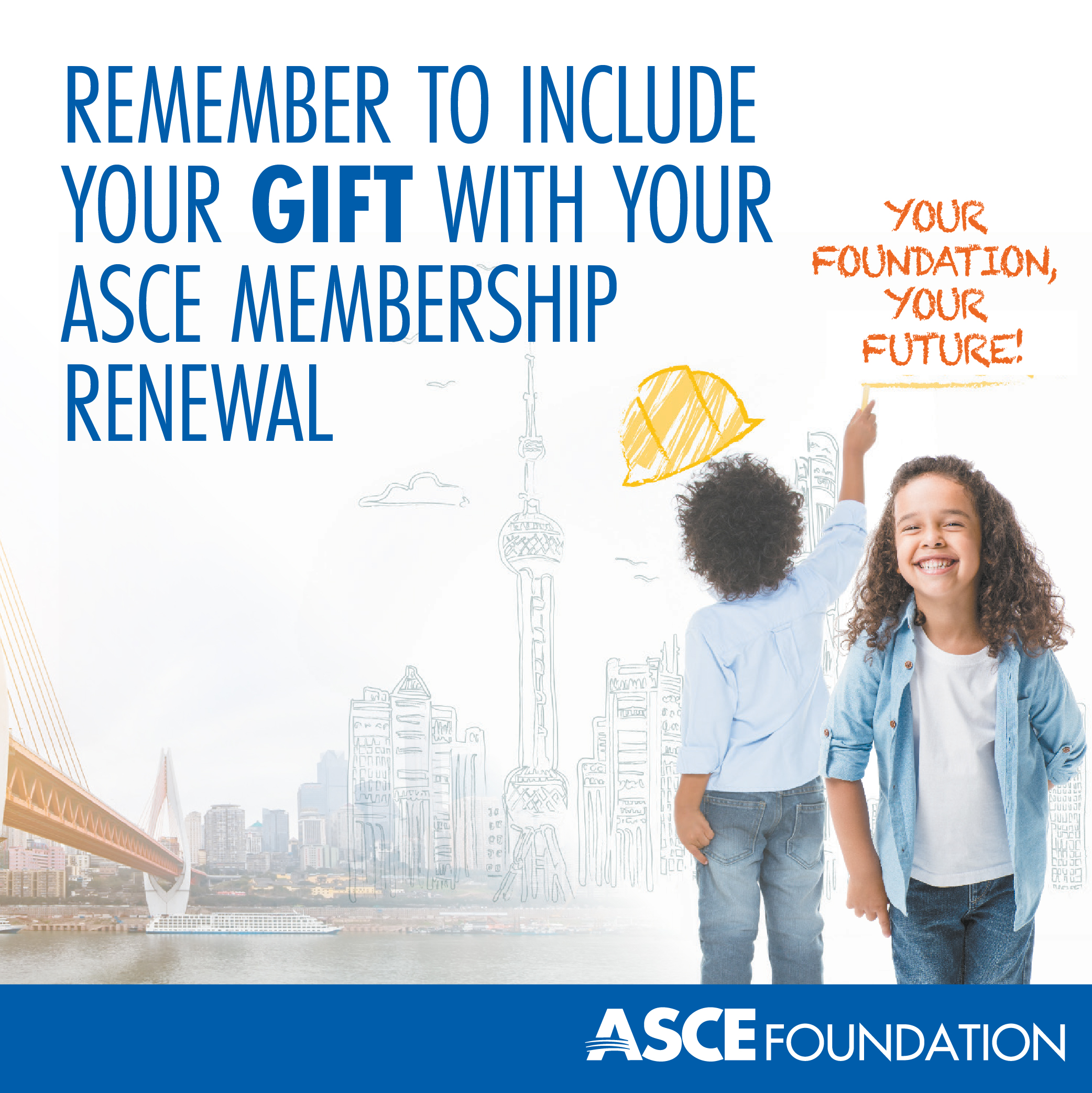 About ASCE Foundation

The American Society of Civil Engineers (ASCE) Foundation's mission is to develop resources to build a stronger profession to meet tomorrow's national and global challenges. The ASCE Foundation has provided philanthropic support to a variety of key projects impacting the profession of engineering and has inspired a generous spirit of giving, amounting to more than $40 million in support of their vision to build a better world.