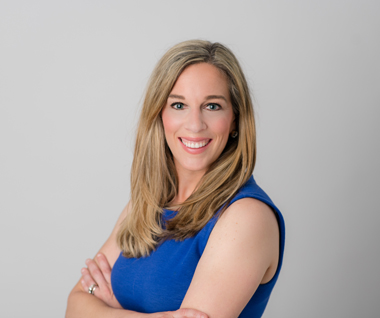 Sarah Cook-Raymond

President and CEO
Sarah Cook-Raymond is an accomplished writer and strategic communications expert, whose award-winning publication for the White House went on to inform the National HIV/AIDS Strategy and was called out in a speech by then-President Barack Obama. She has production management, accounts management, and marketing campaign development expertise as well as nearly 20 years of experience managing, producing, and overseeing communications deliverables, digital assets, and technical assistance/training materials for clients, including those for a $2.36 billion federal program.
Sarah brings a vast range of expertise to her leadership role at Impact. She has written articles both nationally and internationally, trained students and health professionals on communications best practices, provided on-site communications assistance at national conferences, translated dozens of research projects into accessible communications products, directed national awareness videos, managed award-winning national campaigns, ghostwritten Op-Eds for placement in national news outlets, managed company-wide branding retreats, and led major branding and re-branding efforts, including those for a recent $4.5 million national project. Sarah has received excellent evaluations for her federal contract management. She is an award recipient from the National Association of Women in Communications and is a member of the Forbes Agency Council. Sarah excels at helping clients overcome communications, branding, and dissemination challenges and serving as a conduit to amplify their stories and messages.
Branding is all about creating relationships. This means audiences need to know who you are, what you do, where to find you, how you're different, and why they should choose you.
It includes a system: mission statement, brand promise, identity (name, logo, tagline, typeface) visual system, values, presence, and personality. An effective brand should stand out in a crowded marketplace, build equity, and always deliver on its brand promise.
Impact supports every aspect of branding, from exploration, branding retreats, audits of brand assets, brand strategy and positioning, brand development, mood boarding, brand personas, branded collateral, training of brand ambassadors, and brand management. Impact also supports brand personality and brand experience exploration—two of the most frequently overlooked but critical aspects of branding that ensures who organizations say they are aligns with who and how audiences experience them to be.
LET'S BUILD SOMETHING GREAT TOGETHER.