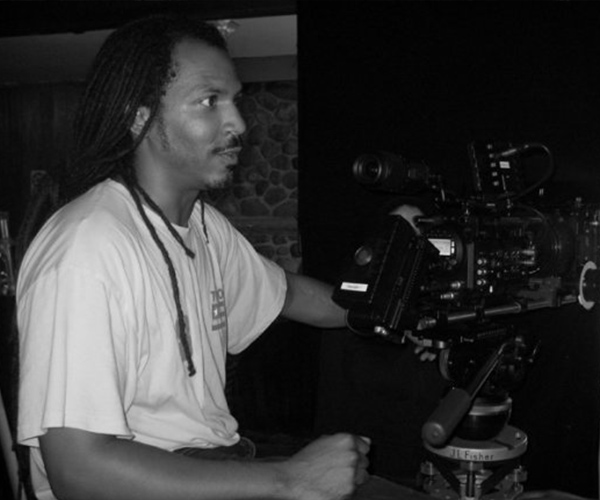 Shiloh Crawford III

Director of Photography & Videography
Shiloh Crawford III is an Emmy-winning videographer, photojournalist, and lifestyle photographer, with more than 20 years of experience. As a director of photography and videography, Shiloh's work has spanned dozens of genres, including marketing videos, PSAs, documentaries, narrative film, commercials, educational resources, public health campaigns, television, and travel features. Video and photo clients have included: The Associated Press, the U.S. Department of Health and Human Services (HHS), National Geographic, Conde Nast, Oprah's OWN Network, Time Warner, Lifetime, Nike, Rolling Stone, Getty Images, Cox News Media, and Global TV, among others. Shiloh prides himself in being active in all aspects of content creation, from concept development through post-production.
Shiloh has his B.FA. with a concentration in photography from Wright State University. He also a fellow at Vanderbilt University's photojournalism workshops.
Branding is all about creating relationships. This means audiences need to know who you are, what you do, where to find you, how you're different, and why they should choose you.
It includes a system: mission statement, brand promise, identity (name, logo, tagline, typeface) visual system, values, presence, and personality. An effective brand should stand out in a crowded marketplace, build equity, and always deliver on its brand promise.
Impact supports every aspect of branding, from exploration, branding retreats, audits of brand assets, brand strategy and positioning, brand development, mood boarding, brand personas, branded collateral, training of brand ambassadors, and brand management. Impact also supports brand personality and brand experience exploration—two of the most frequently overlooked but critical aspects of branding that ensures who organizations say they are aligns with who and how audiences experience them to be.
LET'S BUILD SOMETHING GREAT TOGETHER.